-- MISSIONS AT ATLAS UMC --

 Do all the good you can, in all the places you can,
to all the people you can." ~ John Wesley
LOAVES & FISHES FOOD PANTRY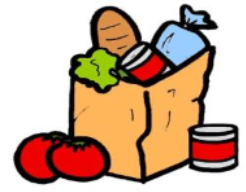 Atlas UMC supports the Loaves & Fishes Food Pantry through year-round collection of food and requested supplies.
We keep a basket at the front of the church for donations.  You can also drop donations off in person at the Food Pantry.
This month we are requesting Peanut Butter, Tuna Fish and Canned Vegetables but any donations are welcome!