Upper St. Croix Parish Of the United Methodist Church
DUE TO THE  COVID-19 PANDEMIC THERE ARE CURRENTLY NO CHURCH SERVICES HELD INDOORS AT ATLAS OR ST. CROIX FALLS UMC.  OUTDOOR SERVICE WILL BE HELD AT ATLAS PARK AT 10:00AM WEATHER PERMITTING.
Please see Parish News and Sermons regarding at Home and Drive-In service material.
Central UMC will be holding in-church services Sunday's at 8:15 am.  Recommended COVID-19 safety protocol will be followed.  Please wear masks and practice social distancing of at least 6 feet.
Please join us for our Drive-in Service Sunday's at 10:00 am in the park next to Atlas Church (weather permitting). 
For safety reasons, please stay in your vehicles. Please arrive by 9:50 am in order to have time to park properly and tune your radio. If you want to sit outside of your vehicles during service, you may bring a lawn chair. But, you should wear a facemask and keep a social distance of 6 ft or more.
Ushers will be wearing facemasks and gloves.
The address of our Drive in Service is:
Atlas Park, 2108 295th Ave. Cty. Rd. B. Luck, WI 54853
If it rains the service will be changed to a Zoom Video Service and and the website will be updated with that information and an email will go out to all church members advising of the change.
Go to Sermons and click on the links for the bulletin and sermon to print out for your reference. 
Welcome to the Upper St. Croix Parish of the United Methodist Church
Parish Sunday Service Time
8:15 AM in Grantsburg
10:00 AM Drive-in Service at Atlas Park next to Atlas UMC
More information is available under the Parish Churches section.
Our Parish Mission Statement:
"Let us Make the Disciples of Jesus Christ All Generations with Open Hearts, Open Minds and Open Doors for the Transformation of the World."  (Matthew 29:19)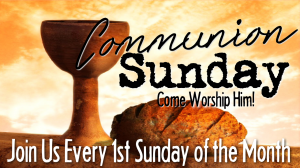 Pastor Jenny Lee's Office Hours:
Tue.-Wed. 9:00-5:00 Grantsburg UMC
Thur. 10:00-4:00 St. Croix Falls UMC
Fri. by appointment at Atlas UMC
Upper St. Croix Parish Events