Upper St. Croix Parish Of the United Methodist Church
DUE TO THE  COVID-19 PANDEMIC THERE ARE CURRENTLY NO CHURCH SERVICES HELD INDOORS AT ATLAS OR ST. CROIX FALLS UMC.  
Please see Parish News and Sermons regarding at Home service material.
NOVEMBER 22nd ZOOM SERVICE INFORMATION
Time: 10:00 AM Central Time (US and Canada)
Click the link to Join Zoom Sunday Service
https://us02web.zoom.us/j/86324887114?pwd=R2Y1WDg0MERIOTRBdFlSVHQwNlUxZz09
*If you want to join the service via your phone, please dial this number, along with ID and Passcode. Dial  +1 312 626 6799
Meeting ID: 863 2488 7114   Passcode: 710207
CONFERENCE CALL SUNDAY SERVICE INFORMATION
You can also participate via conference call every Sunday at 10:00 am by calling +1 (888) 222-0475 and enter participant code 2938435.
Go to Sermons and click on the links for the bulletin and sermon to print out for your reference. 
Our Parish Mission Statement:
"Let us Make the Disciples of Jesus Christ All Generations with Open Hearts, Open Minds and Open Doors for the Transformation of the World."  (Matthew 29:19)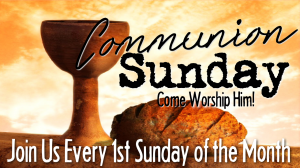 Pastor Jenny Lee's Office Hours:
Tue.-Wed. 9:00-5:00 Grantsburg UMC
Thur. 10:00-4:00 St. Croix Falls UMC
Fri. by appointment at Atlas UMC
Upper St. Croix Parish Events