Upper St. Croix Parish Of the United Methodist Church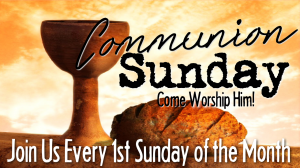 Pastor Jenny Lee's Office Hours:
Tue.-Wed. 9:00-5:00 Grantsburg UMC
Thur. 10:00-4:00 St. Croix Falls UMC
Fri. by appointment at Atlas UMC
Our Parish Mission Statement:
"Let us Make the Disciples of Jesus Christ All Generations with Open Hearts, Open Minds and Open Doors for the Transformation of the World."  (Matthew 29:19)
DUE TO THE  COVID-19 PANDEMIC THERE ARE CURRENTLY NO CHURCH SERVICES HELD INDOORS AT ATLAS OR ST. CROIX FALLS UMC. DRIVE-IN SERVICES WILL BE HELD AT ATLAS PARK NEXT TO ATLAS CHURCH SUNDAY'S AT 10:00 AM
INDOOR SERVICES WILL BE HELD AT CENTRAL UMC IN GRANTSBURG, SUNDAY'S AT 8:30 AM.
Please see Parish News and Sermons regarding at Home service material.
You can also check out our Facebook page for service information-USCP FACEBOOK PAGE LINK
SUNDAY ZOOM SERVICES INFORMATION
Service Time: 8:30 AM Central Time (US and Canada)
Click the link to Join Zoom Service
*If you want to join the service via your phone, please dial this number, along with ID and Passcode.
Dial  +1 312 626 6799
Meeting ID: 879 3050 9037,   Passcode: 257400
Go to Sermons and click on the links for the bulletin and sermon to print out for your reference. 
Upper St. Croix Parish Events