Located in the heart of Grantsburg, Wisconsin, Central Church
has a heart for all God's people.
You will find us on the corner of Pine St. and Broadway Ave.,
a few blocks north of the stoplight on Hwy. 70.
Our hearts, our minds, our doors ... stand open to welcome you.
Our doors are open to community groups!
Central's Music Ministry
Adult Choir
Children's Choir
GO FISH Singers
Summer Choir
Something for Everyone!
E-PRAYER CHAIN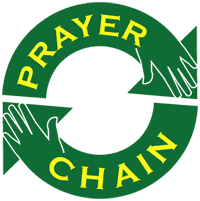 Early each week, the prayers from Sunday morning are distributed via email.  But the e-prayer chain can be activated anytime there is a need for prayer.  If you have something to include in the e-prayer chain or would like to be added to the distribution list, please contact Barb Loomis at 715-488-2267 or email her at cumcprayerchain@hotmail.com.
 ELECTRONIC GIVING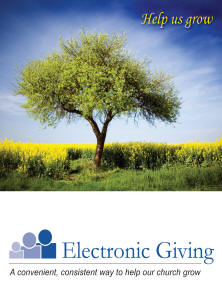 Members and Friends of Central Church are being given the opportunity to sign up for an Electronic Funds Transfer (EFT) to better facilitate financially supporting the churches ministry.  The Finance Committee is encouraging the Central Church family to consider signing up with VANCO, the leading company in the church EFT business.
Some of the benefits to the church and to individual givers include:
The EFT method insures that even if you are unable to attend church on a given Sunday, your offering will still be received by the church.
The church will benefit because the EFT method will allow for better and more consistent budgeting. Regardless of the weather, or people being on vacation, or out-of-town for the weekend, your offerings will be received.
Individuals will maintain control over their giving, ie: you determine a specific day each month on which your contribution will be deposited in the church account, you have the opportunity to support specific mission projects, your giving remains confidential.
Talk to Mike Giles... he can answer specific questions and help you if you're interested in signing up for this service.