UNITED METHODIST WOMEN
UMW NEWS….
Our April meeting was cancelled due to the governor's Stay at Home order not allowing in person meetings. I think we'll all learn to use conference calling and Zoom before churches, schools, business, etc. all open up again. I had my first experience with Zoom for the April Administrative Council meeting. And I've attended my Caregivers support group via conference calls twice. It works!
Our next general meeting is scheduled for June 10th with a short meeting at church at 4pm followed by going out to dinner, as a group, in Grantsburg or Siren. Again, I will confer with the officers as we get closer to that date to determine what we can do.
Check out the United Methodist Women's website and also the UMW Wisconsin website for lots of good information. The national site has Faith Talks, podcasts that you can register for and join or listen to later. Also remember that we have Response magazine and program books at church that you can check out. If you do not have a way to get into church give me a call and I'll meet you with a key.
Living in NW Wisconsin we have much to be thankful for during these uncertain times of the COVID19 pandemic. Don't forget to contribute to your Thank Bank and don't forget that your church needs your continued support—-our financial obligations are not "on hold". God's peace and spiritual health be with you. LuAnne Martell
All women of the Upper St. Croix Parish are welcome!
+++++++++++++++++++++++++++++++++++++++++++++++++++++++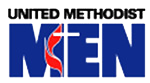 A men's group committed to:
Support, Fellowship and Service
Next Meeting: TBD-No Meeting in May
Devotions & Refreshments: TBD
All men are welcome!
Central's United Methodist Men's Group offers support to the church by:
-Moving tables and chairs as needed
-Caring for the church's property
-Reaching out to neighbors in need
-Supporting church fundraisers
-Hosting the Easter breakfast