UNITED METHODIST WOMEN
For 2021, our UMW will be focusing on SERVICE projects for our community, our church and our own small group of women. Come with ideas as to how we might serve others throughout the year.
The officers will use those ideas and put together a schedule for the year. .
On March 9th four of our ladies (Valetta, Paulie, LuAnne and Mary ) volunteered to represent our church at the
Red Cross Blood Drive Bloodmobile being held at Tdawgs.
This is our way for our group to share our love to those who are serving at the bloodmobile.
The regular meeting of UMW will be held at the church on Wed. March 17th at 1:00 pm. It is St. Patrick's Day so if you would like - wear green! Paulie Kratchmer will share her talent of card making with us.
We will all make a card to take home. Thank you, Paulie!
-Mary McNally
All women of the Upper St. Croix Parish are welcome!
+++++++++++++++++++++++++++++++++++++++++++++++++++++++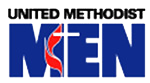 A men's group committed to:
Support, Fellowship and Service
Next Meeting: Meetings are currently cancelled due to the COVID-19 pandemic safety recommendations.
All men are welcome once we start meeting again!
Central's United Methodist Men's Group offers support to the church by:
-Moving tables and chairs as needed
-Caring for the church's property
-Reaching out to neighbors in need
-Supporting church fundraisers
-Hosting the Easter breakfast