UNITED METHODIST WOMEN
UMW UPDATE….
We had a planning meeting on January 15th at 10:00 am. Minutes from that meeting will be available at the February meeting.
Our theme for 2020 will be "The Power of Prayer". We hope to have a speaker on this theme in April. Start thinking about what you would like to share with your UMW sisters related to prayer in your life. We may also chose a Mission U study if there is time and interest.

Please join us at church February 12th for cleaning the kitchen( starting at 9:30), lunch (bag or take out) and general meeting (1pm). If you cannot make it for the entire time join us when you can. We have learned that the HIGH SCHOOL CLOSET does not need any more donations at this time. We will let you know when to resume bringing in items.
Thank you to all of you who donated items this past year.
All women of the Upper St. Croix Parish are welcome!
+++++++++++++++++++++++++++++++++++++++++++++++++++++++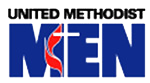 A men's group committed to:
Support, Fellowship and Service
Next Meeting: Saturday, February 8th
Devotions & Refreshments: TBD
All men are welcome!
Central's United Methodist Men's Group offers support to the church by:
-Moving tables and chairs as needed
-Caring for the church's property
-Reaching out to neighbors in need
-Supporting church fundraisers
-Hosting the Easter breakfast