Sailor Hat Offering
FEBRUARY'S SAILOR HAT OFFERING
WILL GO TO SUPPORT UMC OF TANZANIA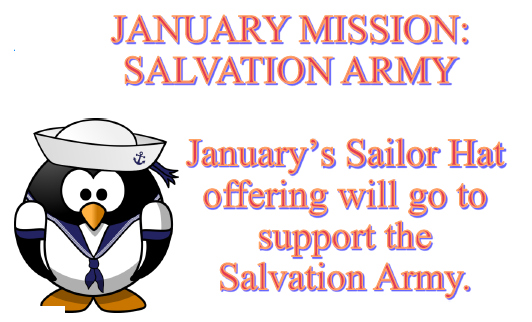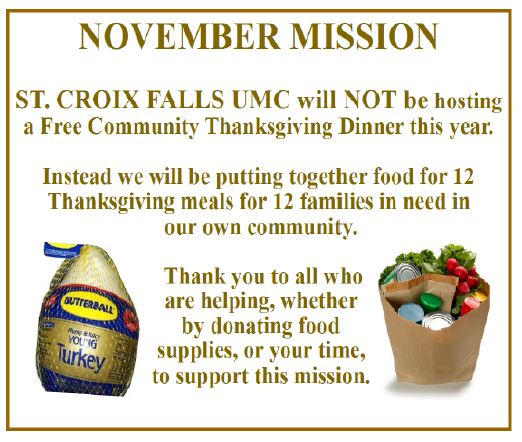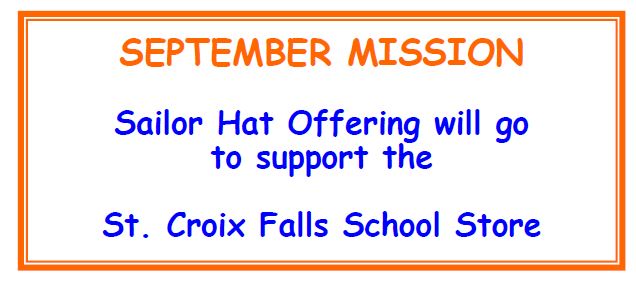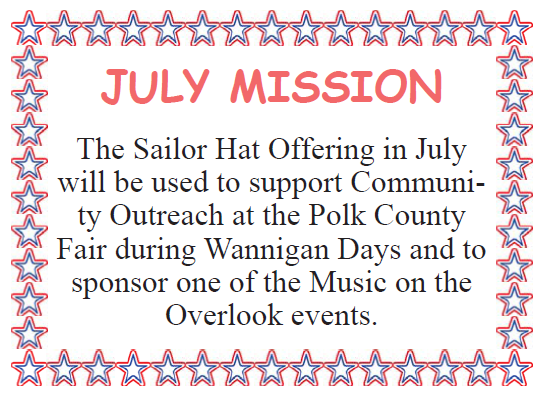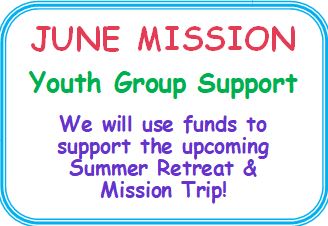 MARCH MISSIONS
Community Referral Agency Community Referral Agency provides support and services to Polk and Burnett County's victims of family violence .
Serenity Home Serenity Home offers shelter to families and single individuals in the Balsam Lake area, including Polk County.
Butterfly House The mission of the Butterfly House is to provide a safe, sober residence for women in recovery, peer-to-peer fellowship and support, and educational experiences that will aid them in the transition back into their families and communities.