July 2019
Fathers, do not exasperate your children; instead, bring them up in the training and instruction of the Lord. (Ephesians 6:4)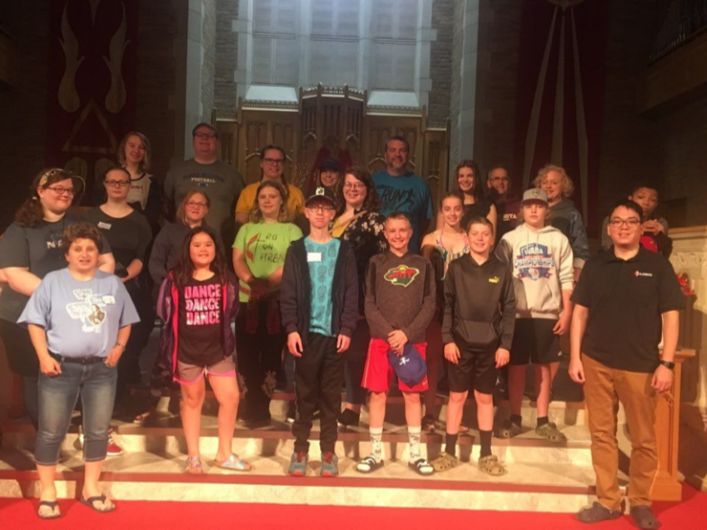 I went to the Summer Retreat with three boys in Green Bay, WI. This retreat is one of the annual events for our joint youth programs in the NW District, which is hosted by Faith UMC in Superior. I really want to say "Thank You" to Rev. Joel (pastor in Superior UMC) and his congregation who gave us a great opportunity to join this event.
I was a little nervous and afraid before going to this retreat. My worry was that I needed to spend one night and two days with three energetic and active boys, which included 9 hours riding in the car with them. I know our youth were worried about spending all that time together with the pastor, too. I understand that it is not an easy job for them.
This retreat had a challenging schedule. There were four hours and thirty-five minutes of driving one way from St. Croix Falls to Green Bay, and I needed to drive on unfamiliar roads during the evening. Also, I needed to go back to Green Bay again to participate in the 2019 Wisconsin Annual Conference, after dropping the boys off at SCF.
However, God worked perfectly and prepared everything beyond our human concerns and thoughts. Our youth and I had a good time in the car during our 9-hour trip with peace, fun and joy. We grew closer in our relationships through the playing of games, programs and sleeping during the night as the same group.
In addition, our youth had a great opportunity to meet new Methodist friends from other UM churches. We met 28+ new friends there and finally, we learned and studied about worship, mission, hymns, and UM connectionism as the body of Christ.
Some people asked me why only 3 youths participated in this event and why the pastors put lots of energy and passion into the youth group. The major reason that only three of our youths could go is because our youths are so busy and have lots going on in their schedules, not only during school time but also during the vacation. Also, it is so hard to gather together as a group because of our geographical issue.
However, pastor Ran and I believe that "There is a time for everything" (Ecclesiastes 3:1) and our current role in regards to our next generation in the parish is as the people who spread seeds to the field. Even though, we may not have a chance of a tremendous planting from our youth during our ministry term, we are convinced that God will work and allow it to have a good harvest in God's time.
I want to ask you to pray every day, specifically for our next generation in the parish. Ephesians 6:4 encourages us to bring our children up in training and instruction of the Lord. What is our Christian duty and what do we hand over as an inheritance for our next generation? The clear answer is to nurture them with love in the body of Christ and hand down a faithful legacy like our parents did.
Praying for our children every day will be a meaningful step towards the nurturing of our next generation in faith. Again, thanks for the prayers and support for our parish youths. Your prayers and support made our trip overflow with the grace of God. ~ Blessings,
Pastor Kook Ho