Sailor Hat Offering November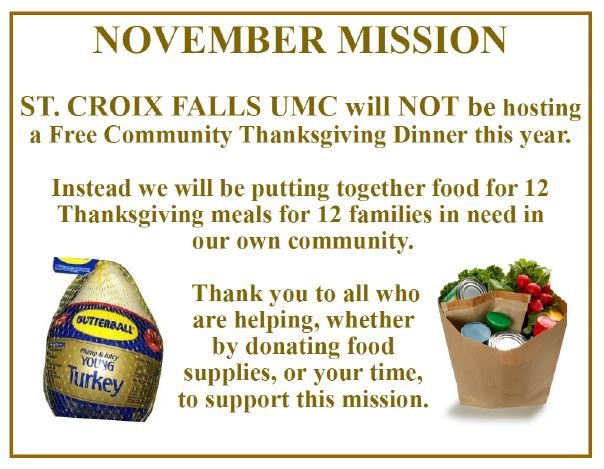 Sailor Hat Offering October
Youth Ministry – Youth Room Renovation
Sailor Hat Offering September

Sailor Hat Offering August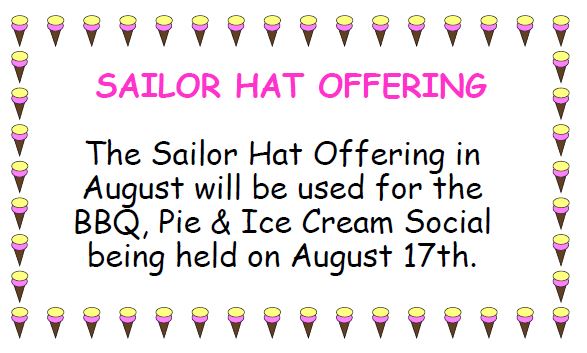 Sailor Hat Offering July
The Sailor Hat Offering in July will be used to support Community Outreach at the Polk County Fair during Wannigan Days and to sponsor one of the Music on the Overlook events.
Sailor Hat Offering June
Habitat for Humanity and
Harbor House
The Cell Tower Tithe will be used to support June Missions.
Sailor Hat Offering-April & May
Food Shelf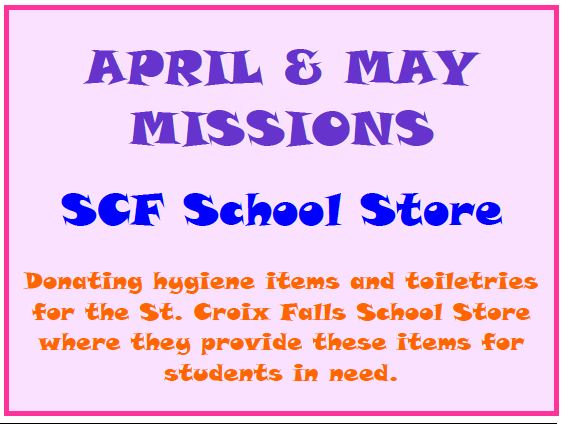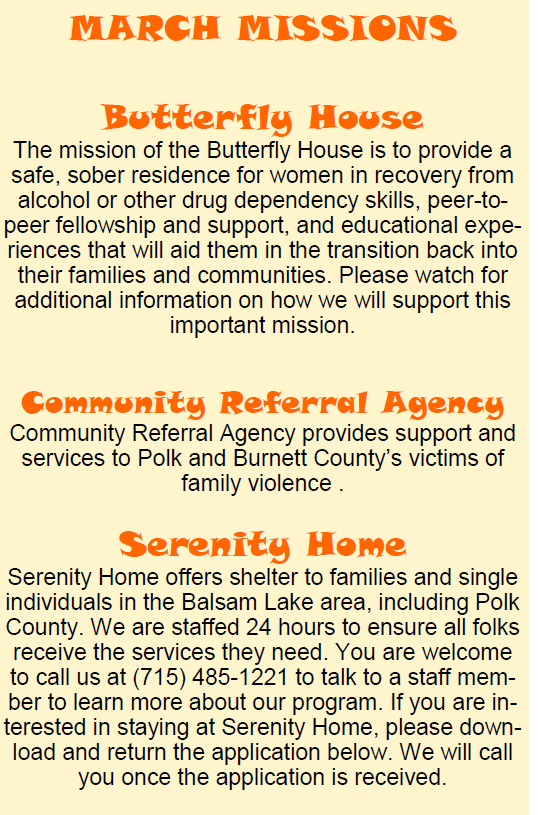 Sailor Hat Offering-February
Food Shelf
February Mission-Souper Bowl of Caring!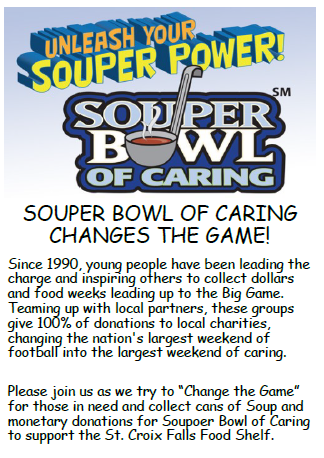 Sailor Hat Offering-January
Food Shelf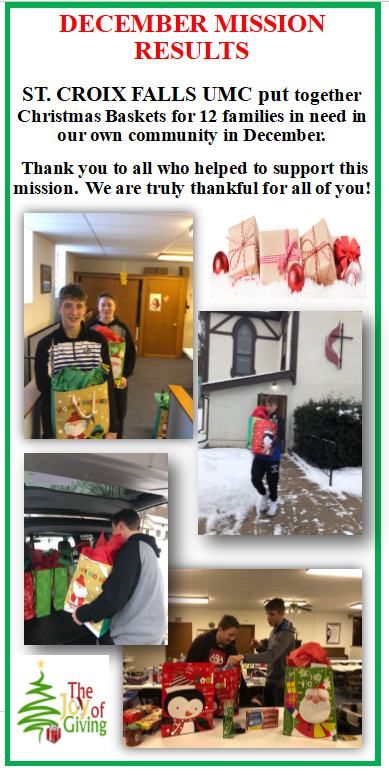 NOVEMBER MISSION RESULTS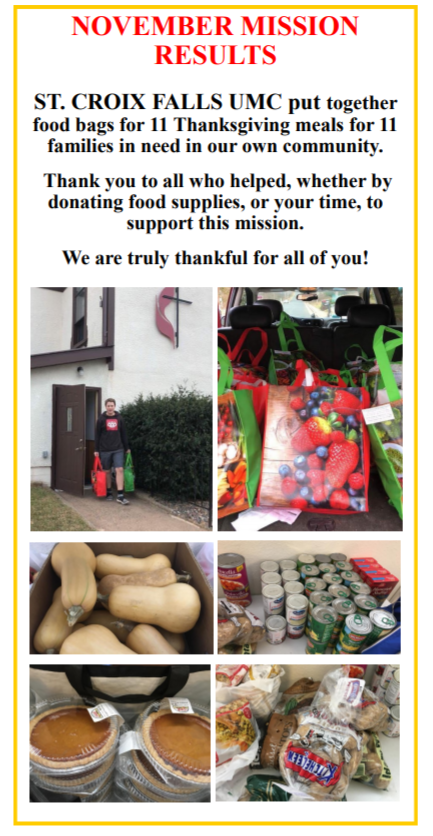 NOVEMBER MISSIONS
St. Croix Falls UMC will be collecting shoe boxes for Operation Christmas Child through November 19th

.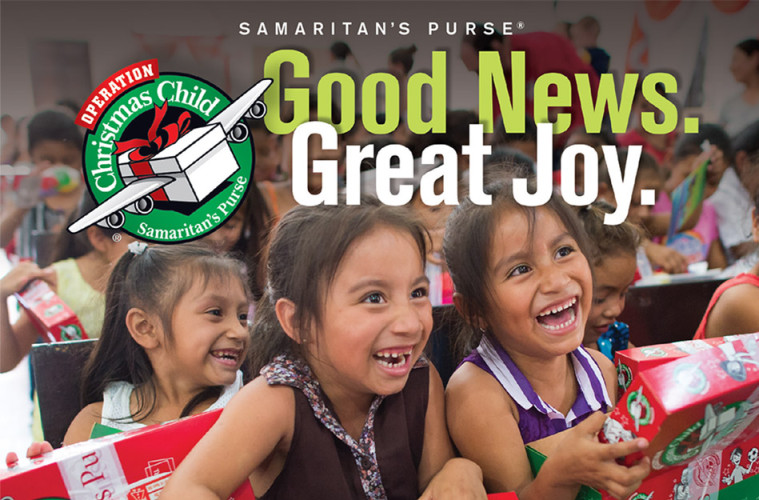 Sailor Hat Offering-October
St. Croix Falls Food Shelf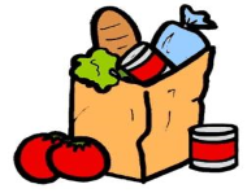 Sailor Hat Offering-September

Sailor Hat Offering-August

Sailor Hat Offering-June & July- Food Shelf
We will be collecting donations (both food and monetary donations) to support the St. Croix Falls Food Shelf.
Sailor Hat Offering-May - Food Shelf
MAY MISSIONS-CRA & Serenity Home
ABOUT CRA
Community Referral Agency (CRA) began in 1979 as a grassroots, volunteer organization struggling to provide otherwise non-existent services to Polk and Burnett County's victims of family violence.  It operated as a safe-home project until 1986 when state funds were awarded for the establishment of a professionally staffed emergency shelter in Balsam lake, Wisconsin.
In 1989, utilizing HUD and WHEDA funds, a larger home was purchased in Milltown to accommodate shelter clients, CRA's staff, and offices.  When the agency outgrew this structure, CDBG funds combined with gifts from the Otto Bremer Foundation, Hugh J. Andersen Foundation, the Deaver Foundation, the
St. Croix Tribe, the Federal Home Loan Bank of Chicago, and the generosity of many individuals and the communities served allowed CRA to design and construct a new $1.3 million state of the art facility that opened its "mortgage free" doors to victims of domestic violence in December of 2001.
Organization's Objectives: 
To provide immediate protection and options to domestic violence and sexual abuse victims irrespective of race, gender, sexual orientation, religion, or economic status
To provide counseling and advocacy services for domestic violence and sexual abuse victims.
To provide community education about the social issues related to violence against women and to increase public awareness to the extent of, the causes of, and the solutions for domestic violence and sexual assault.
To provide long-term support, enabling the victim to become self-sufficient
Serenity Home's Story
Serenity Home Shelter, located in Balsam Lake, opened in 2008 to provide shelter to homeless individuals and families residing in Polk County. The former Polk County Jail in Balsam Lake, Wisconsin, was renovated to provide accommodations for up to 17 people, and became Serenity Home. Serenity Home is Polk County's first transitional housing shelter.
Their facility is staffed around the clock giving them the ability to house 17 individuals. Their goal is to promote self-sufficiency by providing a safe and secure environment, giving individuals the opportunity to overcome unresolved issues. Through education, individuals are encouraged to be responsible for themselves and others. During their stay staff identifies any immediate needs and develop a housing stabilization plan. Their extensive program empowers individuals and families to become independent, creating a safer community for all.
Serenity Home serves residents in Polk and surrounding counties. Serenity Home was founded and is supported by local community members, civic groups and churches along with The Salvation Army.
During their stay at the shelter, residents are provided food, education, activities, counseling, and assistance in finding jobs and permanent housing. By providing a place to live and access to essential community resources, our programs empower residents to become self-sufficient.
If you would like to learn more about Serenity Home or to schedule a tour please call us anytime at 715-485-1221.
Sailor Hat Offering-April
April 2, 2017-SCF Food Shelf
April 30, 2017-Native American Ministries Sunday
APRIL MISSION: HARBOR HOUSE
Harbor House gives a home to single women and their families. It is open 24 hours a day providing for daily needs like clothing, bedding, food, diapers, etc. They also work to assist homeless families and single women with the many barriers in attaining permanent housing such as poor credit, domestic violence, mental illness/disability, and lack of education and or employment, etc. In April we will support this much needed shelter.
Sailor Hat Offering-March
3/5 Food Shelf
3/19 Harbor House
MARCH MISSION
The Butterfly House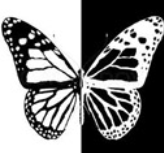 The mission of the Butterfly House is to provide a safe, sober residence for women in recovery from alcohol or other drug dependency skills, peer-to-peer fellowship and support, and educational experiences that will aid them in the transition back into their families and communities. Please watch for additional information on how we will support this important mission.
Sailor Hat Offering-February
St. Croix Falls Food Shelf
 "Blessed be the God and Father of our Lord Jesus Christ, the Father of mercies and the God of all consolation, who consoles us in all our affliction, so that we may be able to console those who are in any affliction with the consolation with which we ourselves are consoled by God." (emphasis added)     (2 Corinth. 1:3-4 NRSV)
While the NRSV uses the term Console and its variations, many other versions of the Bible use the term Comfort. This is the term I am focusing on today. When the Bible references the term Comfort what does it mean? Everyone can relate to the comfort of a hug from a friend or loved one, that warm, secure feeling of being wrapped in someone's loving embrace.
I searched for the biblical meaning of comfort and came up with this explanation, (the Hebrew translation would not copy so the terminology in Hebrew was removed).
"In the New Testament, the words parakaleo and paraklesis come from the verb kaleo, meaning "to call, " and the preposition para, "alongside of." The meaning is to call or summon to one's aid, to call for help, to stand alongside of." (biblestudytools.com) Think about this and then think about what other ways we give comfort. A kind word, a good deed, a quiet presence, these are all ways to give comfort to someone in need.
Why do we do these things? I imagine that all of us could say that it is because our parents taught us that it is the right thing to do. More than this, it is a calling from God. For as the scripture above states God gave us comfort in all our affliction so that we could turn around and comfort someone else in need. Who should we be offering comfort to? God is clear here. We are to offer comfort to anyone who has a need.
So here is what I have been leading up to. This month's mission is the St Croix Falls Food Pantry. When you think of the food pantry do you think of comfort? Perhaps you have been a recipient, as I have. Did you feel relieved of some stress? Did knowing that your family had full tummies when they went to bed at night bring you some comfort? It did for me. Like a warm hug, those groceries not only filled a physical need but finding out that someone cared about me filled my spirit as well.
Maybe you've never used a food shelf but I bet you can relate to needing a hug, a bit of encouragement at some point in your life. We have an opportunity this month to give hope to someone in need, to be that encouragement, to give a warm hug in the form of a bag of groceries.
Please join me in giving comfort through prayer and action. Let's fill the basket this month, perhaps you can volunteer and always offer up prayers for those in need.
 JANUARY UPDATE: In January, we took an offering for the Serenity Home in Balsam Lake which serves the homeless in Polk County. Our donations went to purchase warm socks, sweatshirts, toiletries and paper products for those who use the shelter and for many who they turn away because there is no room.
Until next time, embrace your calling and give comfort and hope to someone in need. Pat B.