UNITED METHODIST WOMEN
NEXT MEETING
June 12th, 2019
1:00 PM
Central UMC
Jean Kissack, a district officer from Spooner, will be here to speak on " Homelessness in Northwest Wisconsin".
For a craft, we will make homemade "Poo-Pourri".   LuAnne will bring the supplies but we are looking for others can bring 2-3 ounce spray bottles new or recycled (LuAnne does have a few to share).
Kayleen will provide refreshments.
We hope many can attend.
LuAnne Martell, UMW President
All women of the Upper St. Croix Parish are welcome!
+++++++++++++++++++++++++++++++++++++++++++++++++++++++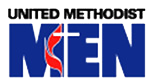 A men's group committed to:
Support, Fellowship and Service
Next Meeting: Saturday, June 8th at 8:00 am
Devotions: Charles Wright
Refreshments: Dave Huff
All men are welcome!
Central's United Methodist Men's Group offers support to the church by:
-Moving tables and chairs as needed
-Caring for the church's property
-Reaching out to neighbors in need
-Supporting church fundraisers
-Hosting the Easter breakfast