-- MISSIONS AT CENTRAL UMC --
 "Do all the good you can, in all the places
you can, to all the people you can." ~ John Wesley 
Central Works to Alleviate Hunger
The Grantsburg Area Food Shelf
Donations of food items and cash help to feed hungry people in the Grantsburg School District.  In May and November, volunteer from Central operate the food shelf.
The Back-Pack Program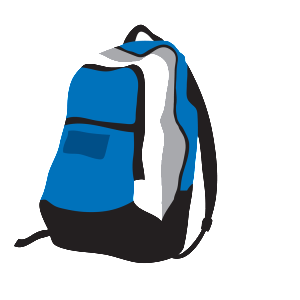 Central is known as the "Mac 'n Cheese Church"
Every month, 6 dozen (or more) boxes of macaroni and cheese are donated to support the Salvation Army's Back-Pack Program, which makes back-packs full of food available to families in Grantsburg.
APRIL MISSIONS

FEBRUARY MISSION
Souper Bowl of Caring
We will be collecting cans of soup and monetary donations to support our local food shelf!  Thank you for helping us tackle hunger!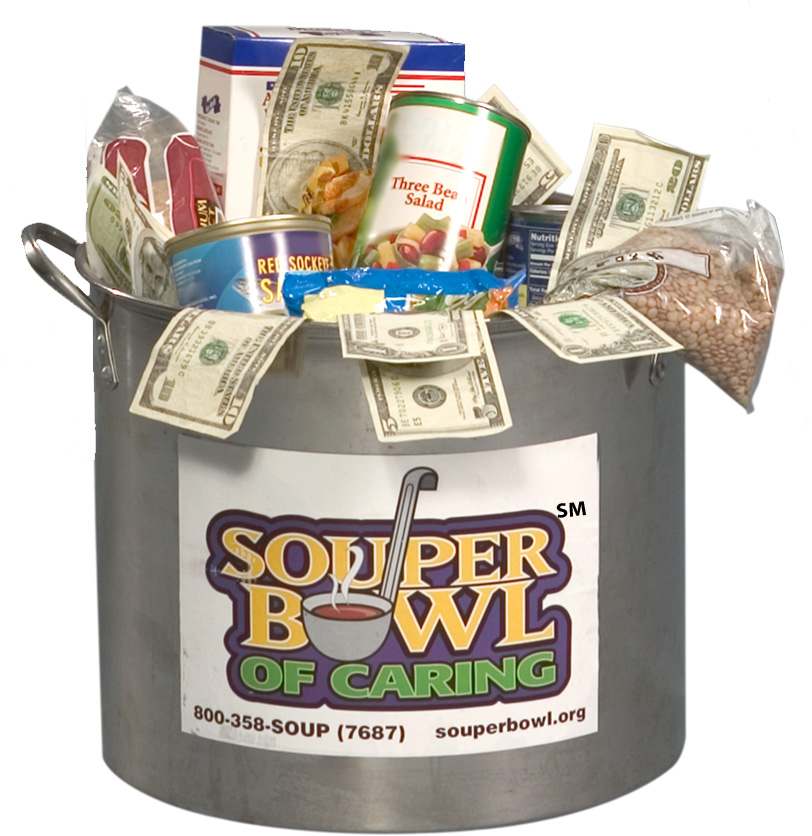 JANUARY MISSION

DECEMBER MISSION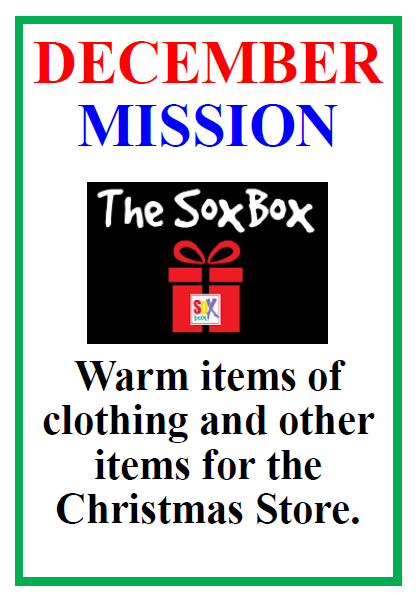 OCTOBER AND NOVEMBER MISSION RESULTS
Thank you to all who supported Trick or Treat for UNICEF & Operation Christmas Child. This year Central Church collected $169 for UNICEF and 42 shoe boxes for children around the world. Your generosity is much appreciated!

OCTOBER MISSION
Trick or Treat for UNICEF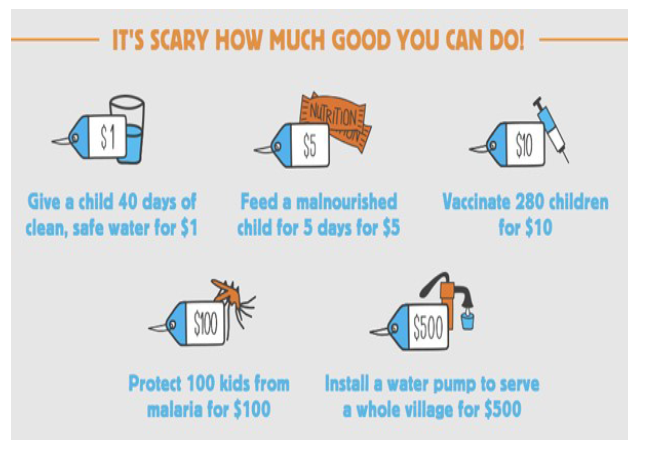 Worldwide, many kids need medicine, nutrition, clean
water, emergency relief and education. When kids Trick-or- Treat for UNICEF, the donations they collect help save lives. Children will be collecting coins during worship and while trick or treating…. Thank you for your support!
We will also begin the Operation Christmas Child shoe box collections in late October. Watch the bulletin and November newsletter for additional information!

 

AUGUST MISSION:
COMMUNITY REFFERAL AGENCY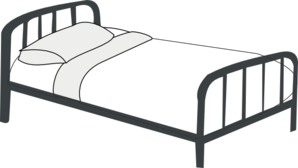 CRA's mission is to work for societal changes necessary to eliminate both personal and societal violence against all people.
They provide assistance to Victims and Survivors of Domestic Violence and Sexual Assault in Polk, Burnett and Barron Counties by collaborating with legal, medical, human services and other agencies.
All Services are Free and Confidential
We will be focusing on our efforts on collecting/purchasing bedding. Please check out the Missions Board at church for more details.
JULY MISSION: We are collecting school supplies for those in need in our own community. Donations can be placed in the basket under the missions board.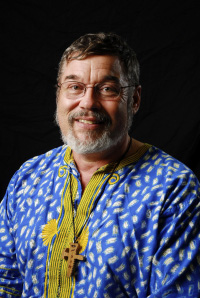 JUNE MISSION: Central will fundraising for Paul Webster The Rev. Paul L. Webster is a missionary with Global Ministries. Originally from New Richmond, Wisconsin, Webster has been serving at the Mujila Falls Agriculture Centre in Kanyama, Zambia, since 1992. Mujila Falls is located in northwestern Zambia near the source of the Zambezi River. Webster's work as a rural economic development specialist serves the needs of impoverished communities by addressing root causes of poverty. Through training and education in small animal husbandry, sustainable agriculture, tree nurseries, and much more, Webster is helping communities in Zambia provide for themselves an income from small-scale, family-based production activities. Webster said, "God has provided abundant land, water, and plant and animal resources to Africa; it is up to Christ's church to provide knowledge, faith, and hope to its people."
SUNDAY's IN APRIL-APRIL SHOWERS
In April we will be collecting items to restock the church for the next 12 months with supplies (paper products, cleaning supplies, etc.) Please see the suggested list for items that the church is in need of.
- Coffee - Regular (Approx. 2# can)
- Coffee - Decaf (Approx. 2# can)
- Paper Plates (9' Dinner, Dixie Ultra)
- Cold Cups (approx. 9 oz.)
- Paper Towels - Rolls
- Mini Moos/Creamers (Individual cups)
- Toilet Paper
- Tissues
- Dish Soap
- Hand Soap - Pump (12 oz)
-Hand Sanitizer - Pump
- Room Deodorizer - Spray
-Room Deodorizer - Pod
SUNDAY's IN MARCH - APRIL 15th
GREEN THUMB GARDENING PROJECT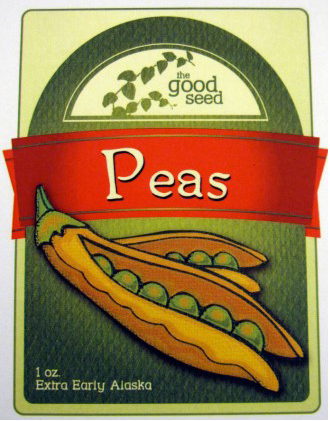 Running Through April 15, 2017
We all are beginning to look for signs of spring with little success! But spring WILL come and with it comes thoughts of gardening and enjoying fresh produce!
During March we will be collecting vegetable seeds for the people in the Appalachian region of Ohio. The Green Thumb Gardening Project allows people to grow food to feed their families year round. Please remember NO tomato seeds-they prefer to distribute small tomato plants.
SUNDAY'S IN FEBRUARY
We will be collecting cans of soup and monetary donations to support Souper Bowl of Caring.
Thank you for your support!

SUNDAY's IN JANUARY
We will be collecting for our two standard missions, the Grantsburg Area Food Shelf and Mac'n Cheese for the Back-Pack Program.  Thank you for your support of our ongoing missions!
DECEMBER MISSION
SOX BOX -Collecting socks, mittens, gloves, hats and scarves for the Christmas Store.

NOVEMBER MISSION
OPERATION CHRISTMAS CHILD

UMW will try to fill 16 boxes for Operation Christmas Child this year ~ 8 girls 5-9 and 8 boys 5-9.   We are collecting donations to include in the gift boxes.  You can also fill your own box if you prefer-the deadline to donate a box is Nov. 13th.  Information is available on the table at church.
On November 9th, we will fill the boxes as a group.  Things we already have:  pencil boxes with pencils, pencil sharpeners, erasers, calculators, toothbrushes, wash clothes, crayons, small notebooks, glue sticks, 8 pair of socks, misc. small toys, small bars of soap. There are posters on the bulletin board with lists of things we already have.  If you are interested in working on this as a group project, contact Terry Giles, 715 463-2400 or LuAnne Martell 715 222-3016.
SUNDAY'S in OCTOBER
TRICK or TREAT for UNICEF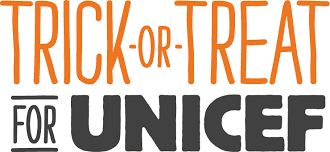 The children will collect loose change during worship in October along with collecting donations while trick-or-treating on Halloween!  We will have the results to publish in our December Newsletter.  Thank you for your ongoing support for UNICEF and children in need.
SUNDAY's in SEPTEMBER MISSION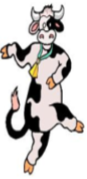 MOOLA for MILK
The children at Central collected $129.00 in September for the Moola for Milk program. Your generosity will go a long way in helping those in our own community. Thank you!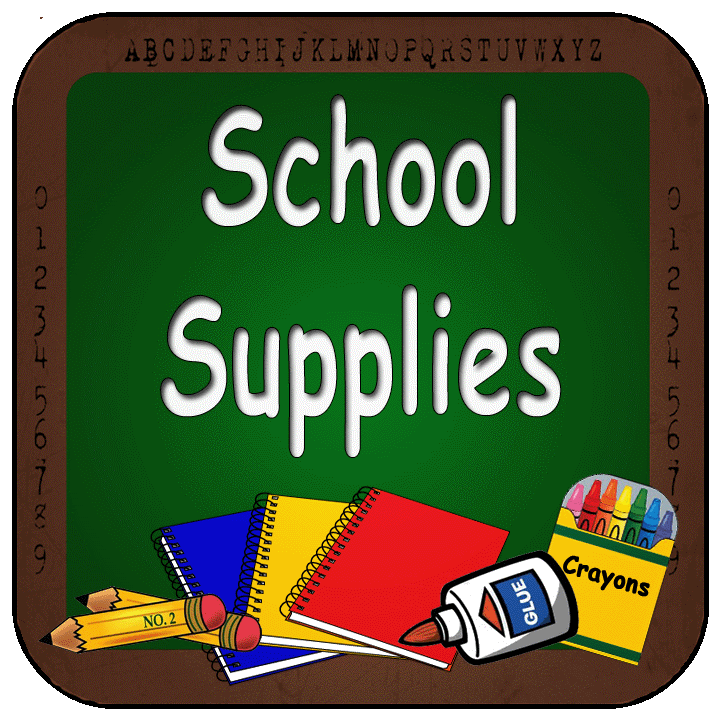 SUNDAY'S IN AUGUST~SCHOOL SUPPLIES
Central will be collecting school supplies for those in need in our own community. Please see the mission board for additional details.